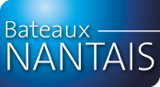 Menu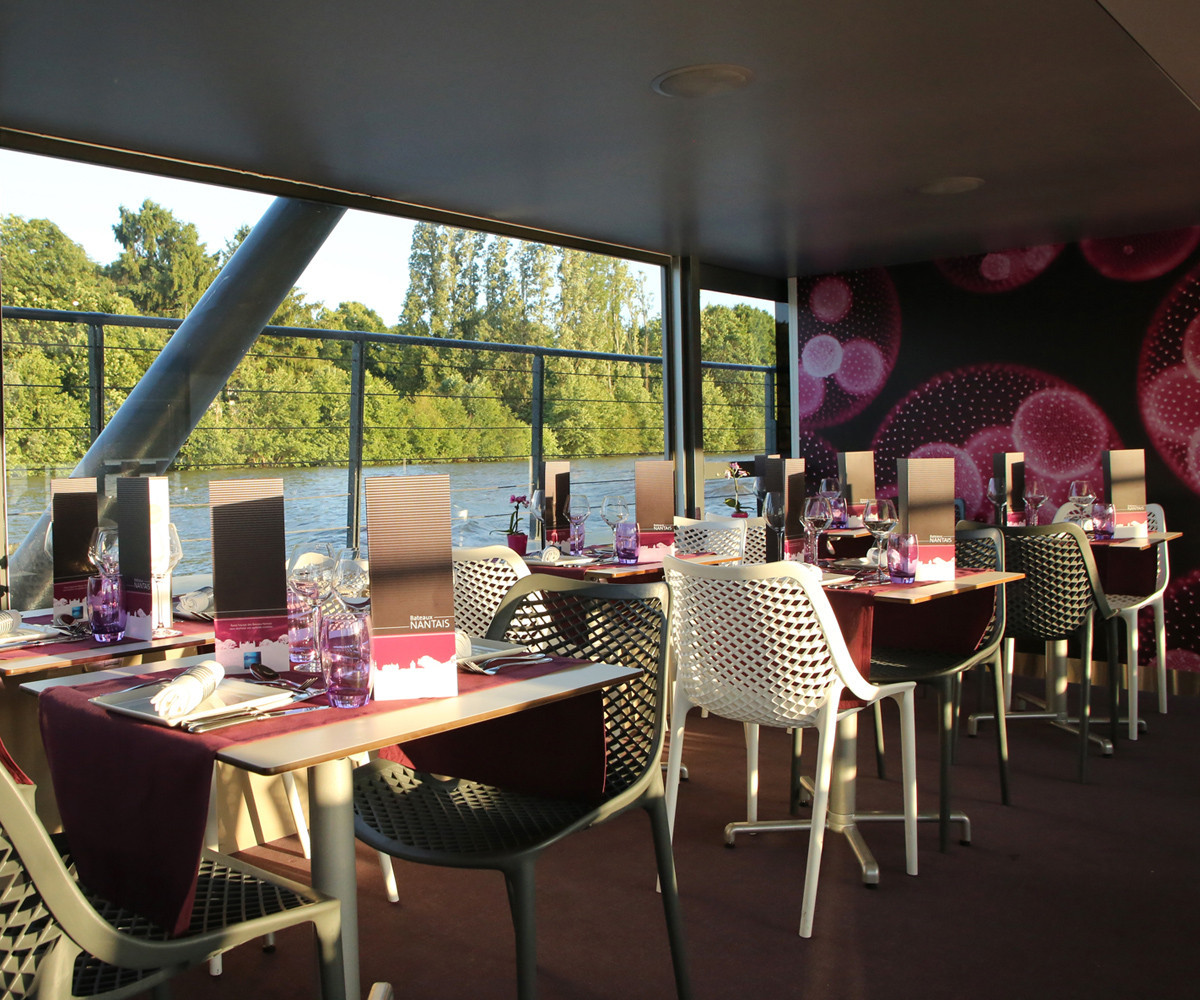 Lunch and diner cruises
What could be more unique than a lunch or dinner cruise for your business and group receptions? Surprise your guests by giving them a memorable experience cruising the River Erdre while enjoying a business lunch or dinner in the heart of Nantes.
Be original
Soak up the Erdre's charm during your group or business lunch or dinner
Step aboard Bateaux Nantais for your business and group gatherings and enjoy an exceptional setting in the heart of Nantes. Enjoy being carried along by the Erdre's current while you enjoy your lunch or dinner.
Providing elegant cuisine and quality service, our attentive team can help you organise your event to your complete satisfaction. Bateaux Nantais can host all types of business and group events for lunches and dinners year round.
Take a look at our themed cruise schedule (Promotions and Events page) to book your dinner cruise to the sounds of jazz, rockabilly, the 80s and more.
Discover the Erdre River thanks to the Baludik app (in english, in spanish and in german).
A different business meeting
Bateaux Nantais' boats, with their modern design, carry you along the river in a chic, elegant setting. Our teams can help organise your lunches, gala dinners and cocktail receptions. The idyllic setting and elegant cuisine will encourage your clients and employees to share ideas and collaborate.
Benefits:
A setting like no other
A unique reception venue
Quality service
Elegant cuisine
CREATIVE, INNOVATIVE CUISINE
Bespoke catering options
We constantly seek out new ideas and flavours to surprise guests and we strive to develop creative cuisine using fresh produce and seasonal recipes.
Step aboard for a business lunch, group outing or gala dinner and enjoy quality, traditional French cuisine combining unique flavours with beautiful presentation.