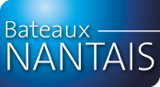 Menu
Frequently Asked Questions
Frequently Asked Questions
1/ Can I bring my pet on the boat?
Hygiene regulations on boats mean that we cannot accept any animals, except guide dogs.
2/ Are the boats wheel-chair friendly?
Accessibility for persons with reduced mobility is one of our key concerns. The structure of our Renaissance sightseeing boat has been modified to enable all persons with reduced mobility to board independently, even in electric wheelchairs. Work has been carried out within the embarkation point building in order to facilitate PMR access and movement.
In our restaurant boats, we have not yet been able to make the necessary modifications for electric wheelchair access due to the many technical constraints (namely the age of the boats' structure). However, we encourage passengers to come aboard our restaurant boats in a traditional wheelchair, if that is feasible for them.
How much time before the boat departs should I arrive and where do I go?
You must arrive 45 minutes before departure and register at reception at the embarkation point located in Place Waldeck Rousseau.
Do you accept 'chèques vacances' and 'tickets restaurants'?
Chèque vacances: yes
Ticket restaurant: no
If I have any allergies or intolerances, can the chef prepare special dishes?
The chef can create a menu for you upon request, whether gluten-free, vegan or other.
How do I get to the embarkation point?
Friday night to Sunday night: Free parking available nearby. An access card will be given to you at reception.
Weekdays: Free parking in some nearby streets or paid parking (9.00 am to 12.00 pm and 2.00 pm to 7.00 pm)
Getting there: Tramway: line 2, Motte Rouge stop or Cathédrale underground car park, Rue Sully (800 m).
When is the embarkation point open/closed?
1 October to 31 March:
Monday to Saturday: 10.00 am to 12.30 pm and 2.00 pm to 6.00 pm
Sunday and bank holidays: 10.00 am to 12.30 pm and 2.00 pm to 4.00 pm
1 April to 30 September:
Monday to Friday: 9.30 am to 12.30 pm and 2.00 pm to 6.00 pm
Saturday: 10.00 am to 12.30 pm and 2.00 pm to 6.00 pm
Sunday and bank holidays: 10.00 am to 12.30 pm and 2.00 pm to 6.00 pm
Do Bateaux Nantais cruises operate year round?
Yes (except 1 January)
Can you smoke on the boats?
All our boats are non-smoking. However, some have an outdoor balcony or passageway where smoking is permitted.
Which methods of payment do you accept?
At reception: cash, cheques and bank cards (Visa/Mastercard)
Other methods of payment accepted*:
- Passeports Cadeaux Inter-CE
- Chèques Cultures
- Chèques Vacances (ANCV)
*Must not be expired. No change given.

Online: Visa and Mastercard bank cards, and PayPal
What about safety and luggage?
Our boats hold vessel certifications and are checked every two years by the French DDTM (Departmental Land and Sea Authority).
They are all equipped with life jackets as required by law.
The pilots hold a special passenger vessel licence.
Onboard, they are always joined by security officers who hold a special passenger qualification (first aid and swimming). The head waiters also hold that qualification.
For everyone's safety, no bulky luggage (bags or suitcases) are allowed on-board the boats during the cruise and cannot be left with the sales and booking desk at Bateaux Nantais' reception.
What are the cancellation and refund terms?
See the General Terms and Conditions of Sale