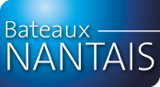 Menu
A unique reception venue for your wedding in Nantes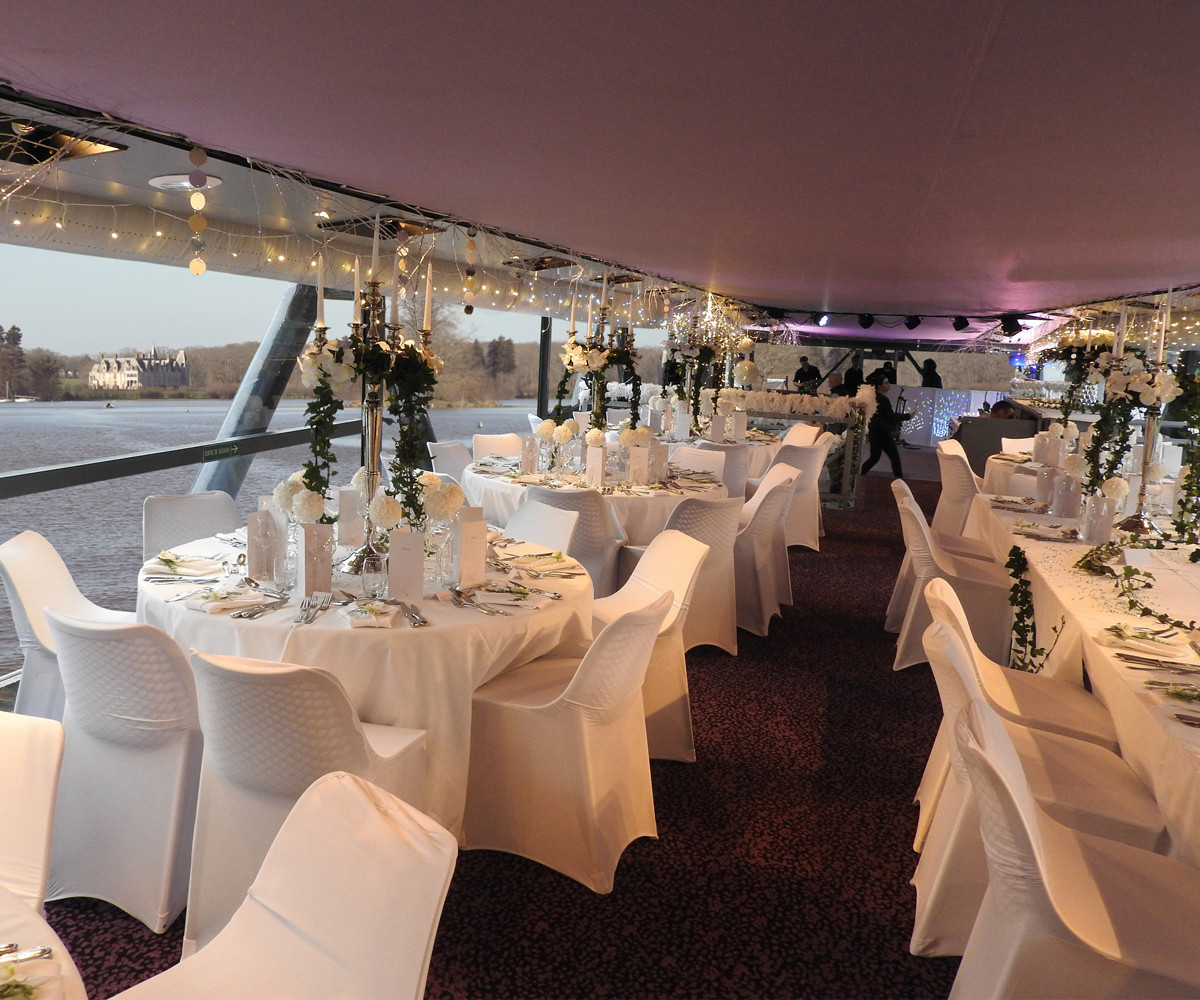 A unique reception venue for your wedding in Nantes
Enjoy the many treasures of the River Erdre, with its idyllic setting, majestic châteaux and outstanding fauna and flora, when you step aboard a Bateaux Nantais cruise for the best day of your life.
ENJOY THE MAGIC OF THE ERDRE
Choose a unique experience for your wedding reception and make your dreams come true!
You have two options to choose from:
Book a table on our regular cruises (other passengers aboard)
Charter a boat to enjoy a private experience with your guests
CHARTER A BOAT FOR YOUR CEREMONY!
Choose a unique wedding venue in Nantes!
Looking for an original wedding venue in Nantes? Why not charter a boat on the River Erdre? Surprise your guests and make your wedding day memorable with Bateaux Nantais!
Your wedding should be perfect, both in terms of celebrating this special day and of your guests' joy and happiness in sharing this moment with you.
Rather than booking a traditional wedding venue, why not hold your wedding on one of the most beautiful rivers in France? Our team will bend over backwards and do everything they can to ensure that your special day or evening is unforgettable!
Unique reception venues for an exceptional wedding!
Celebrate your wedding in the heart of Nantes. Bateaux Nantais delivers proven ability and a unique venue to make your reception an utter success!
Step aboard a Bateaux Nantais boat to enter a chic, modern setting with capacity for 100 people on the upper deck of Diva or 180 people on the Hydramour with its wrap-around windows.
You can fully enjoy unobstructed views of the Erdre from the comfort of their interiors.
TOP QUALITY CATERING FOR YOUR WEDDING IN NANTES
Unique catering for an outstanding, magical day! To make your wedding day unforgettable, our caterers can organise a cocktail reception, buffet or elegant wedding dinner. We strive to make you happy.
The success of your wedding reception is founded on creating excitement, using creative cooking to offer interesting flavours, and customising the food to your wedding theme. Our teams are here to provide advice, combine tradition and modernity, and create the wedding reception you want. With this peace of mind, there is only one thing for you to think about on the day: enjoying your guests!